Welcome to the 95th week of the Tips and Tricks Link Party! This week we have something exciting for you, a giveaway! If you want a chance to win a $50 Amazon Gift Card then check out the Rafflecopter below! As for this week's post, I chose the Homemade California Rolls from Lou Lou Girls. The Hubs and I love sushi but the closest place we can get it about an hour away and there is STRONG gluten contamination at the restaurant so a chance to be able to make it a home is always good!
Make sure to visit the other co-hosts to see what they were doing this week and then link up your posts below.
Most Clicked
The Absolute Best Brownie Recipes / Dreaming of Leaving
Host Favorites
1.) Kathleen (Fearlessly Creative Mammas): 13 DIY Christmas Wreaths from Just 2 Sisters
2.) Krysta (Krysta Steen): Cranberry Snack Cake from Your Cooking with Carlee
3.) Jessica (My Life By Jess): DIY Corner Block Moulding Caddy from Our Gilded Abode
4.) Cassie (Southeast by Midwest): Homemade California Rolls from Lou Lou Girls
5.) Gabby (Not Too Shabby Gabby): Pumpkin Nutella Earthquake Cake from Lamberts Lately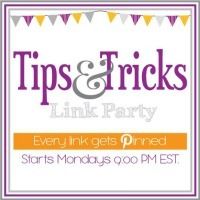 Were you Featured? Show it off! Here is a button!