Welcome to the 78th week of the Tips and Tricks Link Party! It's getting towards the end of my summer vacation and I'm both happy and sad. I'm happy because this will be my last semester of Cosmetology classes and I should even be able to sit for the boards sometime in November. On the other hand I'm sad because I've enjoyed spending so much time with the Hubs. To make me feel better you should totally check out today's earlier post which was a review of the Too Faced Mascara Melt Off (a mascara remover)!
Make sure to visit the other co-hosts to see what they were doing this week and then link up your posts below.
Most Clicked
Country Chicken Supper / Jay Tried and True
Host Favorites
1.) Kathleen (Fearlessly Creative Mammas): Cheesy Zucchini Muffins from Courtney's Cookbook
2.) Krysta (Krysta Steen): Mini Raspberry Cheesecakes from Mom of 6
3.) Jessica (My Life By Jess): Red Velvet Pancakes from Marilyn's Treats
4.) Gabby (Not Too Shabby Gabby): Cheesy Chicken Ranch Pasta from Lou Lou Girls
5.) Cassie (Southeast by Midwest): August Free Printable Planner Stickers from Made In a Day
6.) Heather (Stringtown Home): Farmhouse Vegetable Stand from Redo It Yourself Inspirations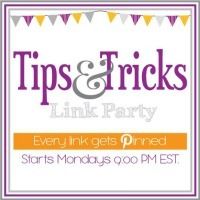 Were you Featured? Show it off! Here is a button!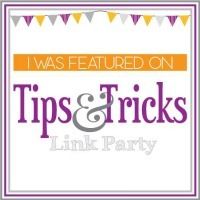 Subscribe via email to the weekly newsletter. Each Monday you will receive a newsletter that highlights the posts on Southeast by Midwest and any videos uploaded on Southeast by Midwest Beauty.