Welcome to the 76th week of the Tips and Tricks Link Party! I hope that you are having a good summer where you are located and that you are staying cool! Here in South Carolina it's been in the high 90's, and even going over 100 a few times, for the past few weeks. To make it even better though, here at Southeast by Midwest our air conditioner broke AND we've been having horrid summer storms. That's okay because that means I've had time to work on more posts for you guys! Head on over here to check out the book review of "The Ocean at the End of the Lane" by Neil Gaiman that the Hubs did earlier today. If you have color treated, colored or bleached, then head over here to see the review of the Joico K-Pak Color Therapy Luster Lock that I put up on Friday!
Make sure to visit the other co-hosts to see what they were doing this week and then link up your posts below.
Most Clicked
Peanut Butter Cup Earthquake Cake / Lamberts Lately
Host Favorites
1.) Kathleen (Fearlessly Creative Mammas): 20 Free Coloring Page for Adults from Just 2 Sisters
2.) Krysta (Krysta Steen): Avocado Breakfast Bake from Marilyn's Treats
3.) Heather (Stringtown Home): Mode Home Office Makeover from No Small Life
4.) Ang (Juggling Act Mama): Dried Apricot Bars from Winnish
5.) Cassie (Southeast by Midwest): Starter Capsule Wardrobe from Classy Yet Trendy
6.) Jessica (My Life By Jess): Orange Creamsicle Sourdough Muffins from Cooking with Carlee
7.) Gabby (Not Too Shabby Gabby): Apple Strawberry Oatmeal Casserole from Lou Lou Girls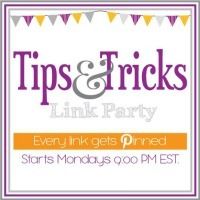 Were you Featured? Show it off! Here is a button!