It's time for another week of the Tips and Tricks Link Party! Last week posts were a little sporadic and I apologize for that. I actually threw my back out at the beginning of the week and couldn't walk for several days, let alone sit in a computer chair. I can happily say that after some great nursing by the Hubs my back is almost back to normal and posts should continue on the regularly scheduled program.
Make sure to check out the Valentine's Day Makeup Tutorial from earlier today and the Mardi Gras Nail Polish Picks from last week.
Most Clicked:
Sugar Cookie Cheesecake
/ Pint Sized Baker
Favorites
1. Gabby (
Not Too Shabby Gabby
):
Apple Cinnamon Doughnut French Toast
from Lambert's Lately
2. Heather (Stringtown Home): Modern Kitchen Makeover on a Budget from No Small Life
3. Jessica (My Life by Jess): Homemade Peanut Butter Cups from Pint Sized Baker
4. Kathleen (Fearlessly Creative Mammas): Homemade Peanut butter from Garden 2 Plate
5. Krysta (KrystaSteen.com): Chimney Cakes from Cooking with Carlee
6. Cassie (Southeast by Midwest): A Review of Mercy Street from Debbie Dabble
7. Heather (Frugal Mom of 8): 2016 Printable Calendar from 123 Neat & Tidy
8. Lisa (Drugstore Divas): Sugar Cookie Cheesecake from Pint Sized Baker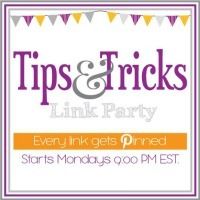 Were you Featured? Show it off! Here is a button!