Welcome to the 85th week of the Tips and Tricks Link Party! Are you excited about all the beauty posts you're seeing on my site? I've just been LOVING sharing about the different beauty products I've come across lately, especially the Formula X Delete All Nail Polish remover that I reviewed earlier today!
Make sure to visit the other co-hosts to see what they were doing this week and then link up your posts below.
Most Clicked
Homemade Cheese Blintzes / Mom of 6
Host Favorites
1.) Kathleen (Fearlessly Creative Mammas): Encouraging September from How to Guru
2.) Krysta (Krysta Steen): Easy Apple Spice Cake from Lou Lou Girls
3.) Cassie (Southeast by Midwest): Bottle Hair Tie Holders from Drug Store Divas
4.) Jessica (My Life By Jess): Grandpa Joe's Pumpkin Muffins from Cooking with Carlee
5.) Gabby (Not Too Shabby Gabby): Spaghetti Stuffed Garlic Bread from For the Love of Food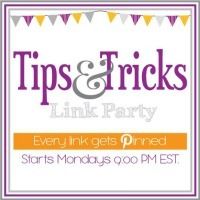 Were you Featured? Show it off! Here is a button!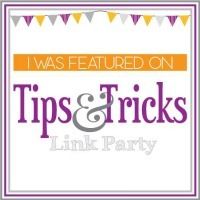 Subscribe via email to the weekly newsletter. Each Monday you will receive a newsletter that highlights the posts on Southeast by Midwest and any videos uploaded on Southeast by Midwest Beauty.