Welcome to the 80th week of the Tips and Tricks Link Party! Later this week I'll get to register for my last semester of Cosmetology classes and I start back next Monday. I'm super excited to begin the last leg of my journey in Cosmetology School. In other news, for this week I already have four other blog posts scheduled, besides the NYX Butter Glosses swatches from earlier today, and am starting to work on next week's posts as you're reading this. Make sure to come back throughout the week to check in and see what I have scheduled. Or to make sure you don't miss anything subscribe to my newsletter via the link in my old-but-new signature.
Make sure to visit the other co-hosts to see what they were doing this week and then link up your posts below.
Most Clicked
6 Tips to Help You Cross More Off Your To Do List / Mom of 6
Host Favorites
1.) Jessica (My Life By Jess): Summer Desktop Organization Desktop Wallpaper from Redefined Rooms LLC
2.) Krysta (Krysta Steen): Mini Floating Shelves from KreativK
3.) Kathleen (Fearlessly Creative Mammas): Corn and Tomato Salad from Just 2 Sisters
4.) Cassie (Southeast by Midwest): Keep Your Skin Healthy this Summer from The Drugstore Divas
5.) Gabby (Not Too Shabby Gabby): Hawaiian Salad Bowl from Melissa Kaylene
6.) Heather (Stringtown Home): Summer Beach Tablescape from Celebrate & Decorate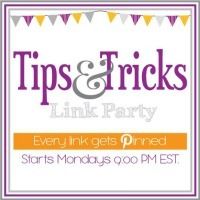 Were you Featured? Show it off! Here is a button!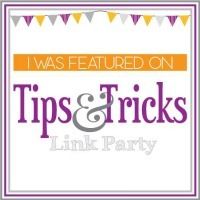 Subscribe via email to the weekly newsletter. Each Monday you will receive a newsletter that highlights the posts on Southeast by Midwest and any videos uploaded on Southeast by Midwest Beauty.