Hey everyone I have ANOTHER giveaway for you guys! This time I'm helping two great friends of mine, Brenna from Life After Laundry and Mariely from Sensational Creations celebrate their 1-year Blogiversary. I'm not only happy to congratulate them on making it to one year, for having such great blogs, but also for being such great friends. As the truly great ladies that they are, they have decided to celebrate their 1-year Blogiversary by having a giveaway of items that will help YOU out as a blogger if you win this. These items not only helped them but me as well which I'm so thrilled to be teaming up with them to bring this to you. Don't worry these items aren't just for beginners, seasoned bloggers will love these items as well.
We want to thank our awesome friends who joined us in our celebration by being part of our Blog Anniversary Giveaway.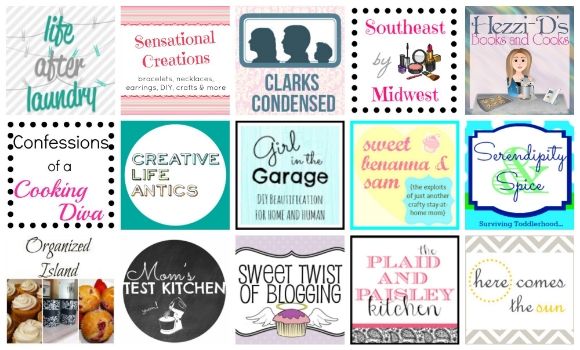 Open worldwide! 5 prizes, one winner takes it all!
Enter the Rafflecopter below…
Good luck!
Make sure to head to Brenna's and Mariely's blogs and tell them happy blogiversary!